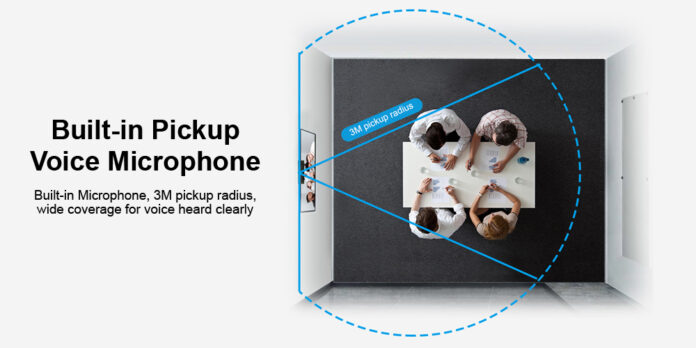 Setting up a conference room requires the combination of a good team and excellent tech equipment, especially a top-notch doc camera. The primary purpose for setting a conference room is to create a platform for hosting better in-persons and via remote links.
So, if you are planning to set up a conference room, here are some tools you need to put in place to achieve the desired optimal result.
Get an external webcam
The in-built webcam with most laptops may not be suitable for achieving a perfect conference room setup. So, instead of relying on your PC inbuilt webcam, you should get an external webcam for your conference room setup. With an external webcam attached to your laptop or monitor, you will get better sharpness, low light performance, color, and other features that can make your conference room setup look good.
You need a book scanner
Book scanner comes in different shapes and sizes and will come in handy for your conference room setup. Also, aside from durability, another area of concern is the clarity of the scanned document. So, when setting up your conference room, your priority should be getting a durable book scanner that can deliver a perfect output.
Video conferencing
Video conferencing is an online platform that uses internet technology to enable users across different demography to hold a face-to-face meeting without converging in a single location. In setting up your video conferencing, you must ensure your webcams, built-in microphones, internet connection, display equipment such as laptops, desktop monitors, and television screens are in good condition.
Document Camera
A document camera is a perfect device you need to convert your hard copy documents into digital files easily. For instance, you may have to send documents to participants during a conference meeting. In this situation, sending the documents to each participant timely will be extremely difficult to achieve. So, the best line of action is to convert the documents into a digital file, making it easy to pass across to everyone with just a single click.
Get the right software
Having hardware such as a scanner, document camera, video conferencing tools, and webcam is not enough to achieve a hitch-free conference room setup. Now, while the tools mentioned above are essential, you also need the right software to synchronize everything to work perfectly. There are instances where you need document software to draw attention to critical points during your presentation. Without document software that can achieve that purpose, your audience may find it difficult to relate to your submissions.
Aside from a document camera, you also need software to create visual effects, annotation, reading assist, freeze a page, record HD video, and other functions.
Final thought
Conference rooms are usually the birthplace of unique ideas. You would want the location of your next big project to be adequately outfitted with all the tools you need to produce outstanding results. Therefore, you can start with these fantastic tools designed to give you that seamless experience necessary for your one-of-a-kind conference room.