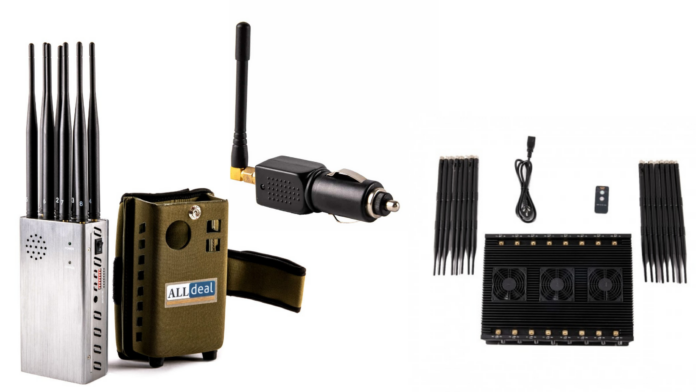 Signal jammers have a very specific function in terms of protecting signal transmission and communications. Currently, there are several types of this device, such as those that can be found in stores like all deal online, depending on the need and the use to be given.
The classification or types of jammers will depend on the power of its range and transmission, or the type of installation, which can be vehicular, portable, or fixed. Each of their designs includes a type of signal blocking that allows different frequency bands or a single one, depending on whether it is an omnidirectional or directional antenna.
However, there are 3 types of jammers that vary depending on their system, which we will explain below.
Portable signal jammers
These signal jammers are generally used by security forces such as border control teams, police agencies negotiating hostage situations, road checkpoints and in diplomatic or banking operations.
Being portable, they can be carried in briefcases, bags and even wheeled suitcases, making them ideal for mobile operations. They are designed with different power levels or ranges, which can go up to 300 W and even transfer simultaneously within 3 to 6 frequency bands without any problem.
One of the characteristics of portable signal jammers is that they allow the blocking of satellite, mobile, VHF, or UHF frequencies.
Being portable, this type of signal jammer must be properly equipped with rechargeable batteries, preferably long-lasting, to ensure that the device remains active for eight hours or more, depending on its battery capacity.
Fixed or stationary
This type of signal jammer, as the name suggests, is fixed in a single position. They are generally used by security agencies for maximum security against bomb detonations, for the interruption of unwanted signals in large headquarters such as governments, large buildings, military bases, parliaments, and even embassy headquarters.
This type of jammer, unlike the portable signal jammer, can jam much larger or far-reaching radio frequency communication signals or channels.
This type of jammer is highly demanded by penitentiary centers, for example, to prevent any communication or radiofrequency signal from entering their facilities that may serve as the contact between prisoners and the outside world without the supervision of the authorities.
Although less common than the above, there are also signal jammers that are installed in vehicles, especially for large-scale military operations. This particular device is usually installed inside military convoy-type vehicles for situations of transporting individuals who may be at risk of being attacked with an explosive that can be detonated remotely, for example.
As you can see, signal jammers are usually present in different operations linked to police or military forces as an effective form of protection and security that can interfere with their missions, operations or functions.
To know which one is ideal, you will have to take into account what it is needed for, what is the minimum power or range it should have and thus ensure its optimal operation.